Outdoor Learning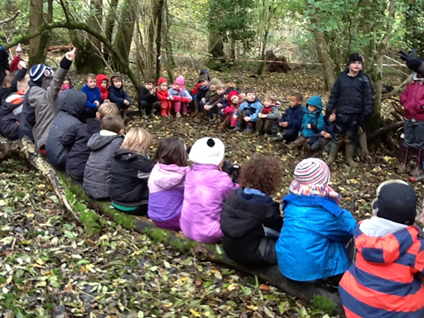 At Stanton, we believe in taking advantage of creative learning opportunities across the curriculum.
This might be an outdoor maths lesson, where children apply their knowledge of number to real world situations, or a stimulating English lesson, helping children to develop their writing ideas.
Our woodland area provides habitat exploration for science lessons, as well as a writing stimulus for English lessons. Whatever the lesson, if using our school grounds enhances the children's learning, we will use them.
We value outdoor education so much, that once a week, children in Key Stage 1 visit a local woodland. During our weekly visit to the woods, the outdoor environment is used to bring learning alive. Children could be using natural resources to make number patterns or using learnt strategies to calculate the age of a tree in maths. They could be using the environment for a hands on experience in science or creating a piece of art with nature. Woods learning also helps children to learn to solve problems and work as a team to find solutions. Every week is different but every visit is a rich outdoor learning experience for your child.