Eggsperimenting...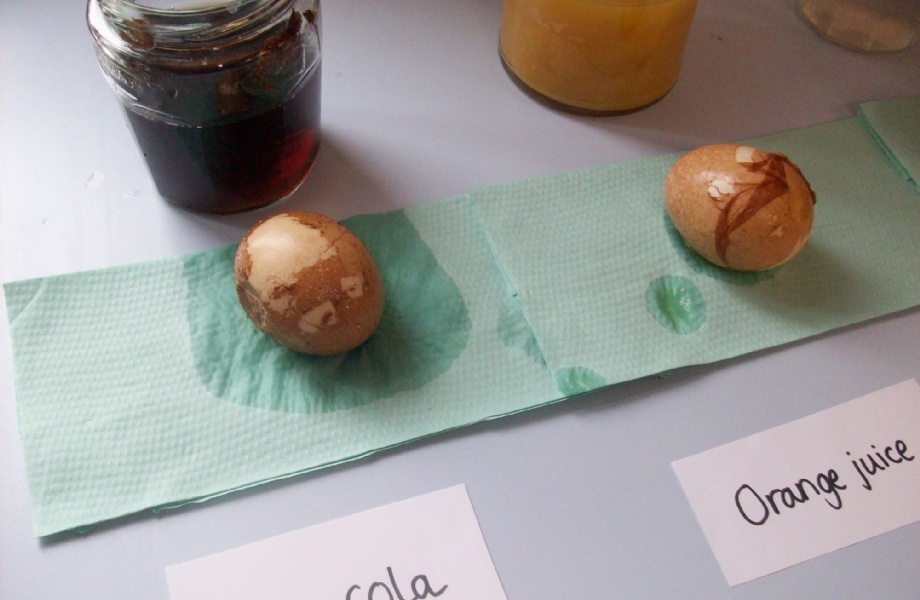 How are egg shells like the enamel on our teeth?
The children have been very engaged in our recent experiment, immersing boiled eggs in different liquids containing varying amounts of sugar. The calcium carbonate in egg shells provides a fantastic comparison to our teeth.
We have now left our boiled eggs in Coca-Cola, orange juice, milk, vinegar and water for over a week and the results have proven very interesting indeed.
We were amazed to find that the shell of the egg in the Coca-cola simply rubbed away. As did the egg shell of the orange juice egg, which peeled away; with many children thinking this looked like peeling skin.
As we discussed our experiment, it was impressive how the children were able to make links and identify the negative affect of sugary drinks on our teeth. Some children have even tried out the egg experiment at home. Fantastic!