The discovery of Greek artefacts in Amazon class...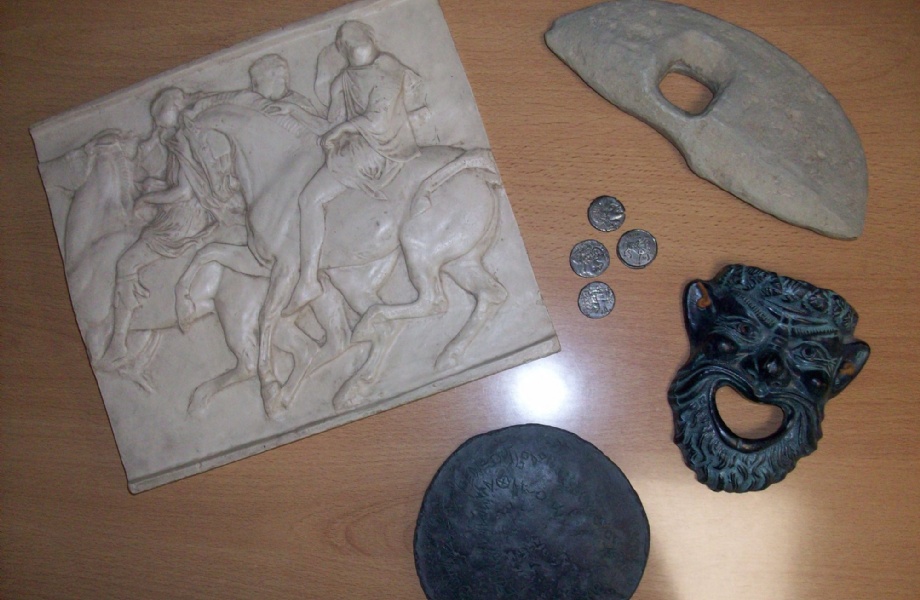 On Monday afternoon some strange atrefacts were discovered by the children in Amazon class... How did they get there and what might they be?
We've thoroughly enjoyed discovering the ancient Greek artefacts left in our classroom on Monday afternoon. The children shared some interesting ideas about what the strange objects may be and what they were used for in ancient Greek times.
Grown-ups, can you guess what these objects may be and where they have come from? Maybe the children will be able to help you..!
We then compared ancient Greece to modern day Greece. All the children agreed that they would rather live in modern day Greece as they didn't fancy the idea of bathing in a communal bathing area.
Home learning ideas: there are some great horrible histories videos on the internet about ancient Greek traditions which the children may like to watch. They have also been learning about internet safety over the past couple of weeks so this would also provide the children with an opportunity to put their learning in to practice.