Look at our amazing 'Dinosaur World'!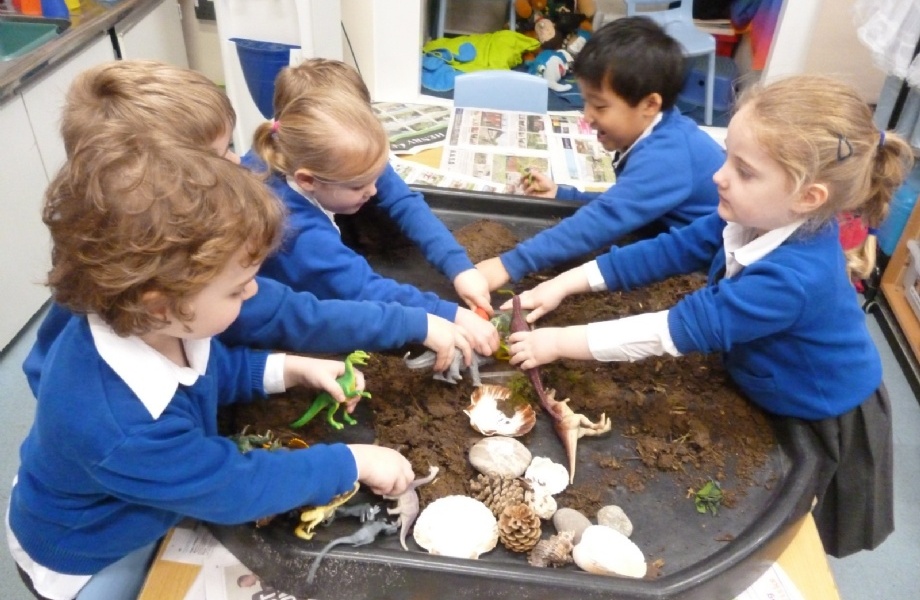 We made 'mud bricks' in the woods with Mrs Dallyn. A few weeks later, we tipped them out to see how they had changed. We even discovered some creatures who had hidden themselves inside our mud bricks!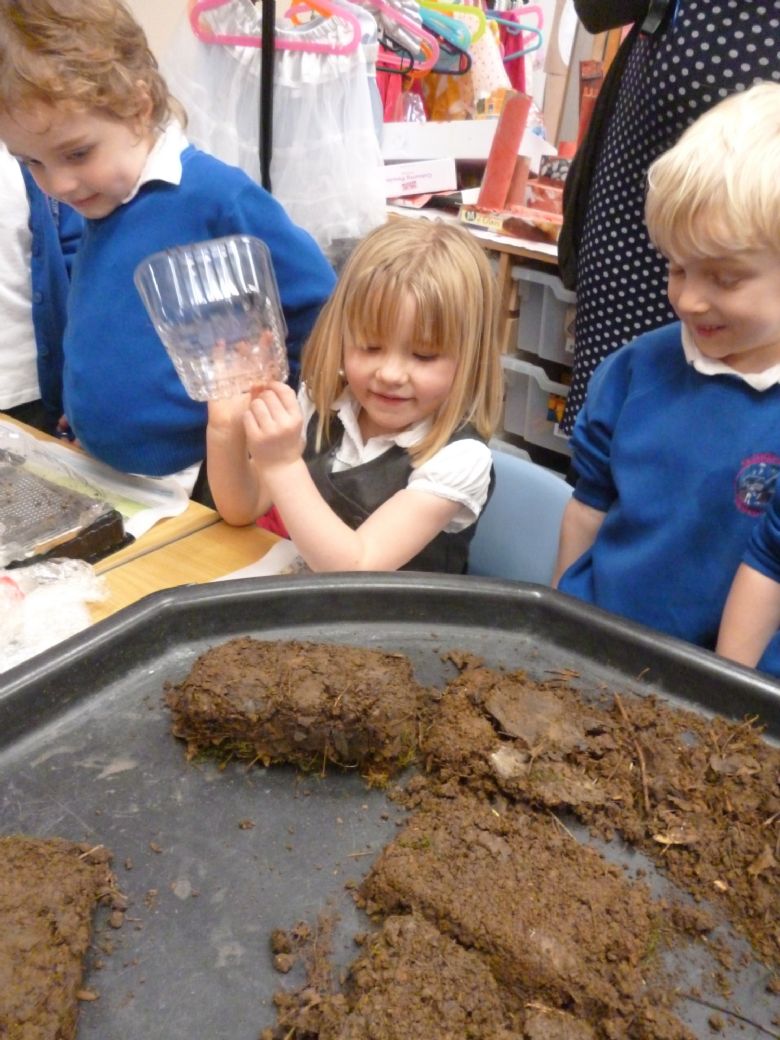 Darling Class decided to use the mud bricks to create a special 'Dinosaur World'. Can you spot their mud bath?