Stanton supports Sports Relief.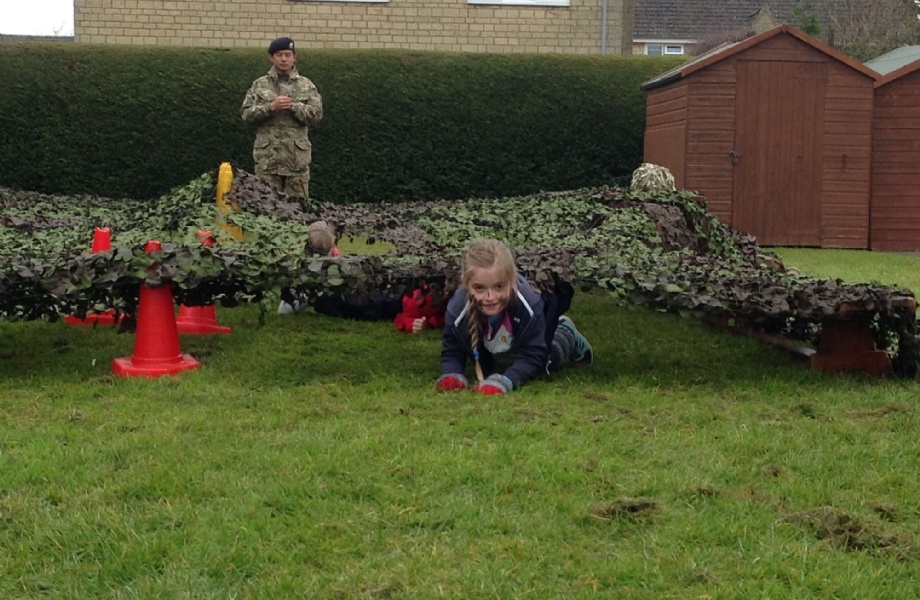 This morning the school all took part in assualt style activities to raise money for Sports Relief
Soldiers from 9TLR came to run special activities that included camouflage, monkey rolls under the nets, marching to the tune of the Sergeant Major and completing an assault course. Children wore their sports kits to school, bringing in a donation for Sports Relief. AND we had a giant cake sale at morning break.Thank you to everyone who brought in cakes, they were delicious!
We raised £173. Well done and thank you to everyone!