Carol Singing Part 1!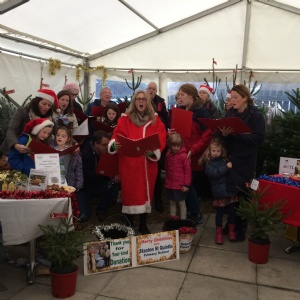 What a lovely way to spend a Saturday morning..
Stanton School were invited to sing at The Pit Stop on Satursday morning to support its Family Festive Day. Thank you to everyone who came along to join in the carols - children, parents, staff and members of the village. This year The Pit Stop have donated the school's Christmas Tree, which will be decorated in all its glory on Friday when the whole school will be taking part in festive/season learning activities and hopefully wearing jumpers to match!
Later this month, children will also be Carol Singing at Sainsburys, Waitrose, please speak to Mrs Druce if you would like more information.