Stanton School Open Day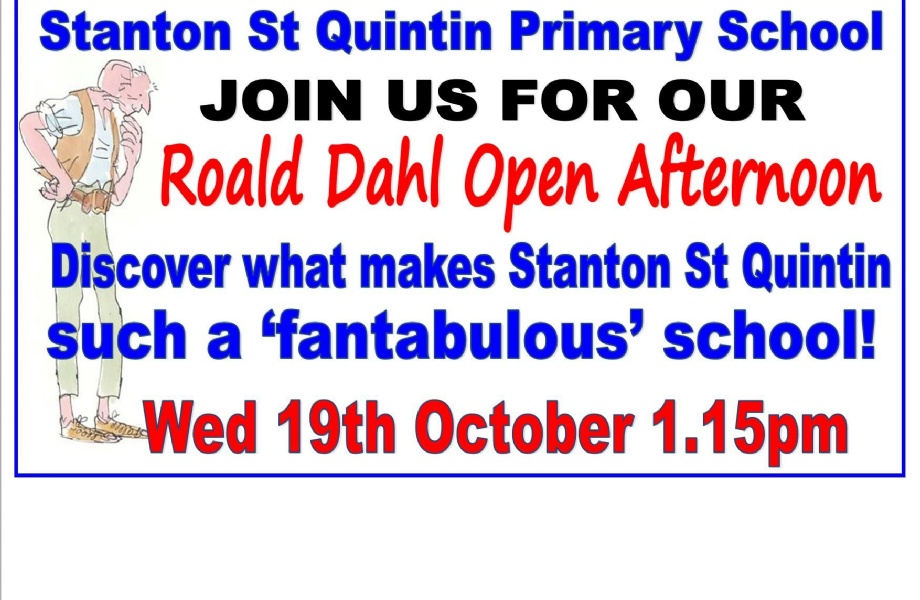 LEARNING ADVENTURE!
IMAGINE a place where children learn by using the natural world around them. A place where the curriculum is brought to life with inspirational themes. Allowing children's imaginations to run wild and creating an environment where the learning experience is enhanced, memorable and enjoyable.
Join us for our phizz-whizzing, buzzwangling, scrumdiddlyumptious
Roald Dahl Open Afternoon
Discover what makes Stanton St Quintin such a "fantabulous" school.
We hope you can join us on Wednesday 19th October 1.15-3.00pm when we will be celebrating Roald Dahl's 100th Birthday!