Our Grand Library Opening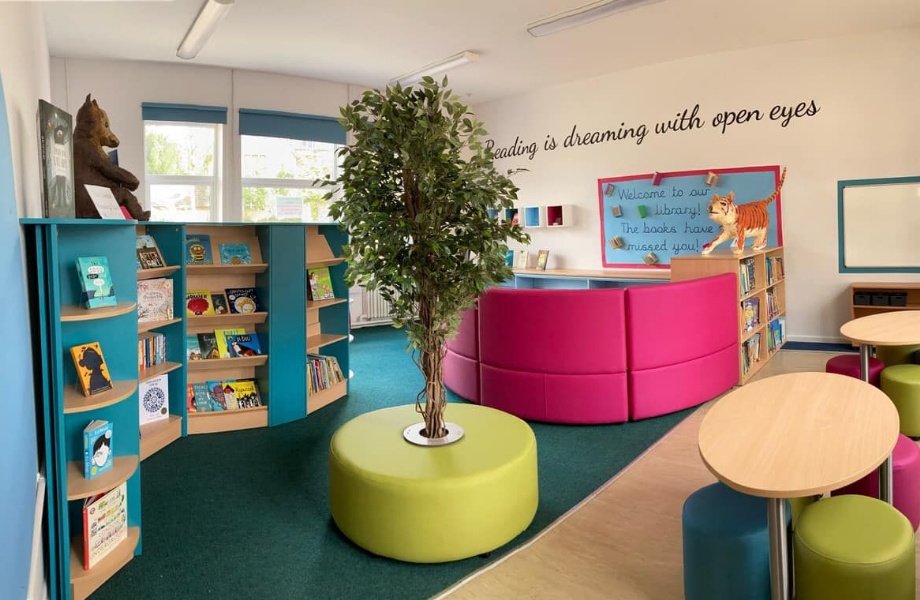 This week has been a very special week at Stanton St Quintin Primary School. This week we opened our brand new library!
Following a special assembly, in which we looked back at the journey we have been on to build our library, our newly appointed librarians and our special guests cut the ribbon to mark the grand opening.
Throughout the afternoon, the library welcomed all children to explore their new reading space. We only wish we could have captured the magical expression on every child's face when they saw their new library and the wonderful books lining the shelves. The gasps, smiles and excitement as the children plucked books from the shelves and settled down in a comfy spot to get lost in a book, was something very special indeed.
Our new library is a place for books, imagination and happiness, and we cannot wait to fill it with this for many, many years to come.
It has been so lovely to see so many of you at one of our library open hours this week and the cake has been enjoyed by all! Look out for future library opening times.