Still Life Drawing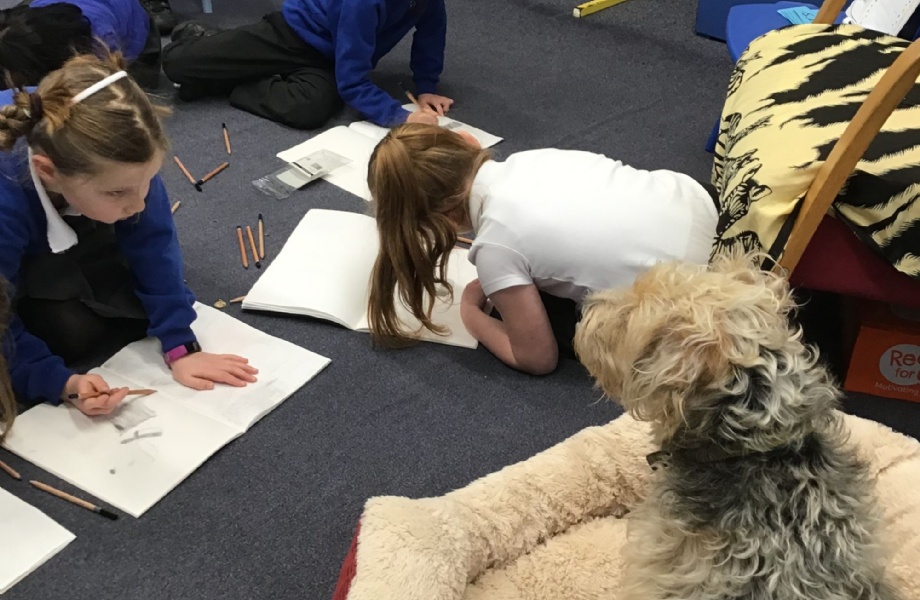 A visitor to Darling class.
During this term we have been focusing on developing our sketching skills, thinking about shading and blending using a variety of sketching pencils. On Tuesday afternoon the children were visited in class by a very willing volunteer, Beau. Beau sat patiently as the children observed how Beau's facial proportions are different to ours and the areas of light and dark. A few persuasive treats for Beau were used along the way!
The children then proudly signed their artwork. See some of the wonderful outcomes below.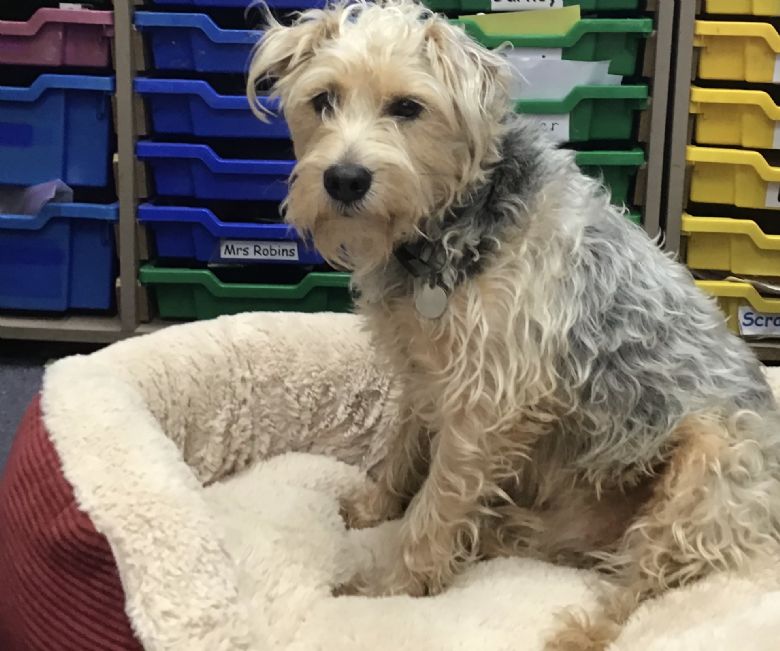 Beau, the still life model.