Stone Age Activity Day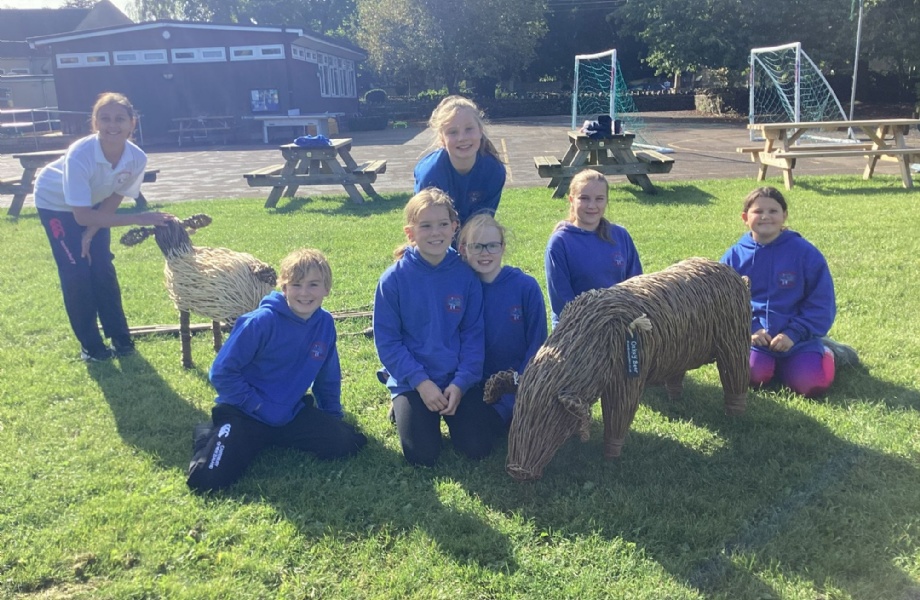 Rhine Class had the most amazing Stone Age Activity Day. They travelled back millions of years to the Palaeolithic times - the longest period in history.
During the Old Stone Age, people were nomadic and had to go where they could find food. After learning about settlements, the children created their own huts, which were easily portable should they need to move on quickly. (Look out for the woolly mammoth!)
Next they created fire using flint, which we know they used as archaeologists have found evidence of tools in a variety of shapes. By this time, the children had worked up quite an appetite so went hunting for wild animals, with some success. However, in the end most preferred to gorge themselves on the delicious berry stew. Following this feast, they enjoyed creating bone necklaces and cave painting.
Then finally we moved into the Neolithic period where people had begun to settle more and become farmers. The children created wattle (woven wood) and daub (mud and straw) walls- a farming technique used to make more permanent shelters. They were quite disappointed there was no animal dung to use so had to make do with mud.
The day drew to a close with a fun game of Mammoth ball and everyone survived!