Invaders & Settlers Workshop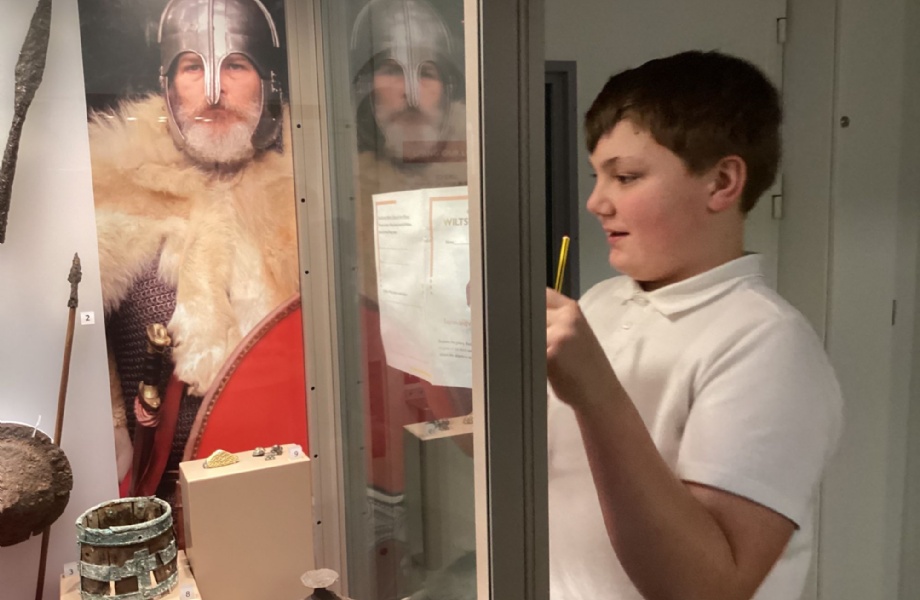 Rhine Class visited Wiltshire Museum in Devizes, to take part in an 'Invaders & Settlers' day in order to enrich their learning in History.
They examined artefacts and evidence to discover what life was like in Anglo Saxon times. This included dressing up and handling some rather large and heavy weapons.
One of the highlights was visiting the new Anglo Saxon gallery. This gallery tells the story of King Alfred and his fight-back against Viking Invaders at the decisive Battle of Edington. It also features gold and garnet jewellery that belonged to a Saxon Abbess,who lived at the time when Christianity was brought to Wiltshire, and one of the first English shillings made of gold.
After lunch, the children designed and made their own gold brooch and were able to explore the rest of the museum.
A super day had by all!