Buddy Baking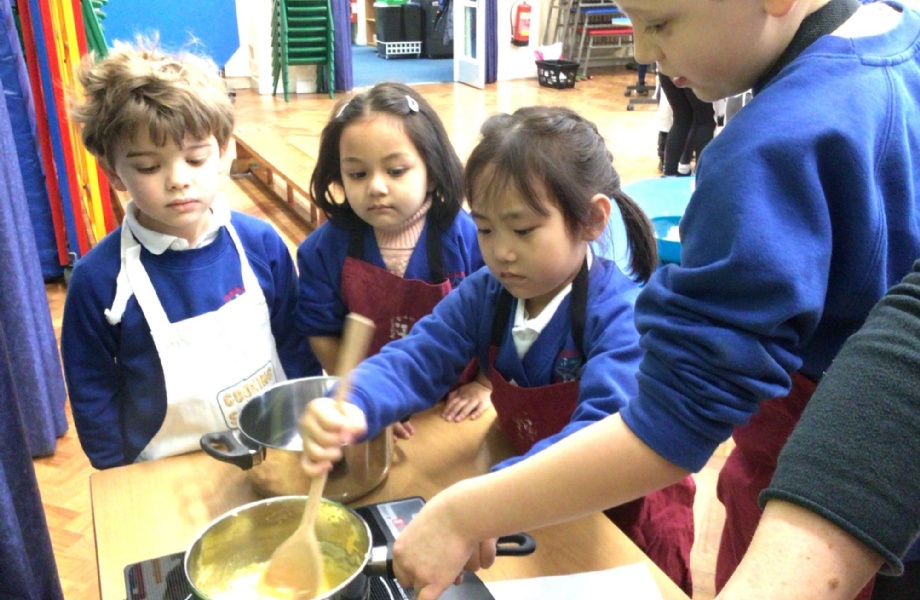 This week we got together with our buddies to make heart shaped gingerbread biscuits and marshmallow crunchies, in honour of Saint Valentine's Day and to help raise money for our new school library.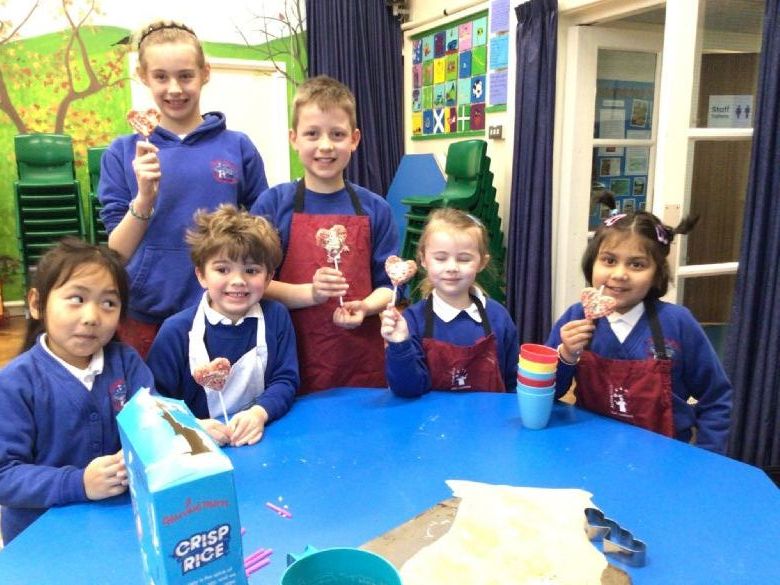 We love spending time with our buddies and chatting to them while we cooked was a lot of fun. They helped us to work through the method, helping us to weigh the ingredients and use the hob to melt the butter and marshmallows.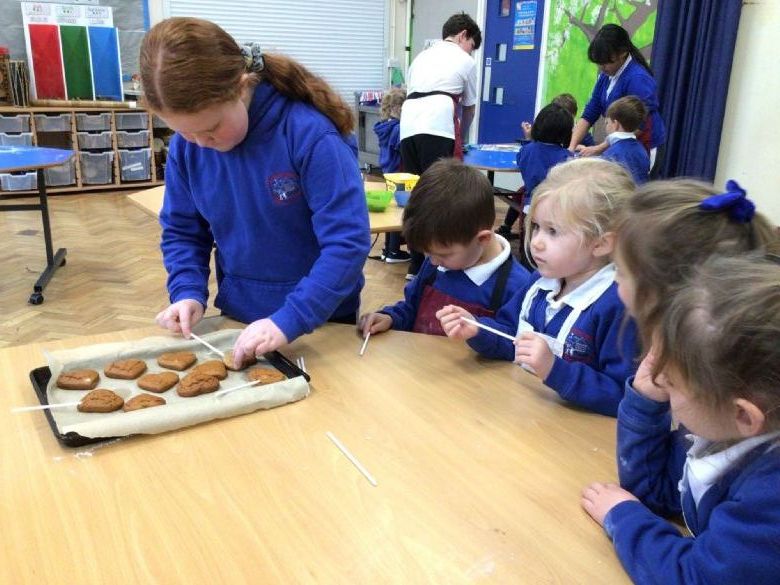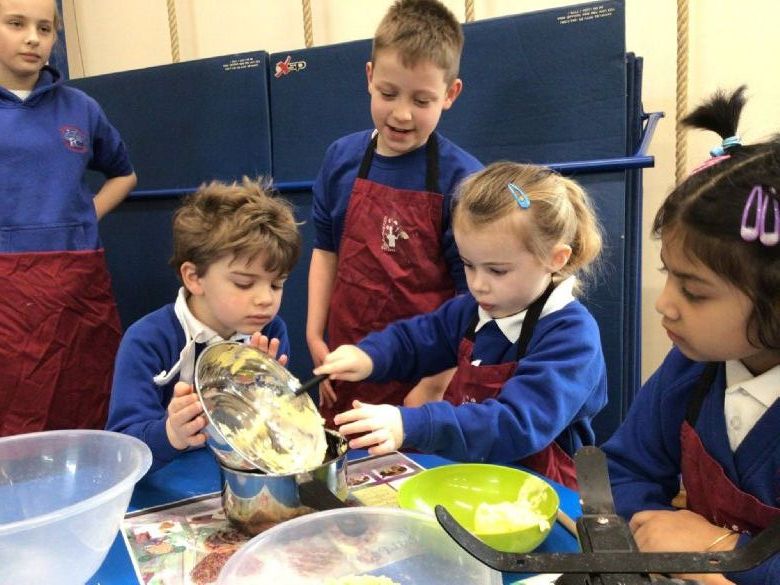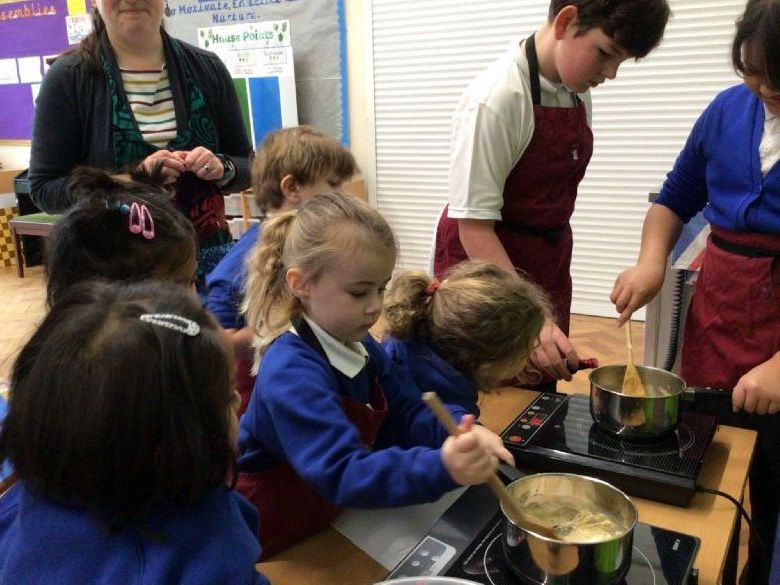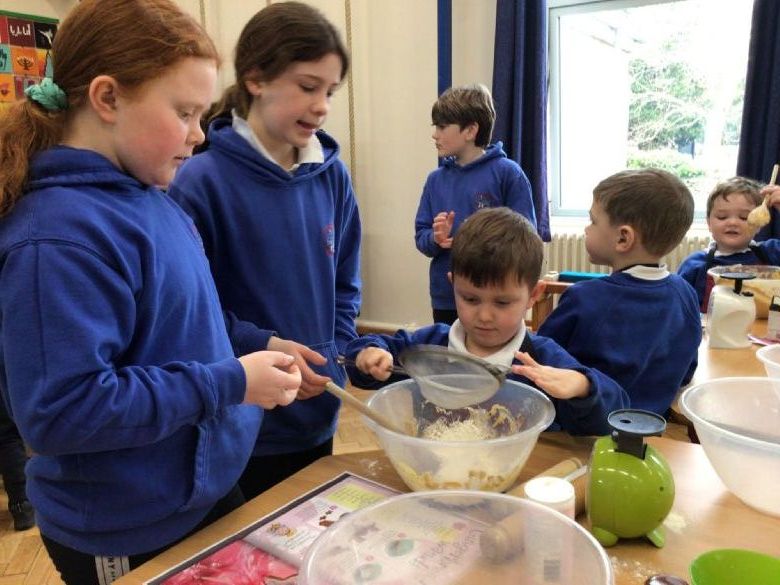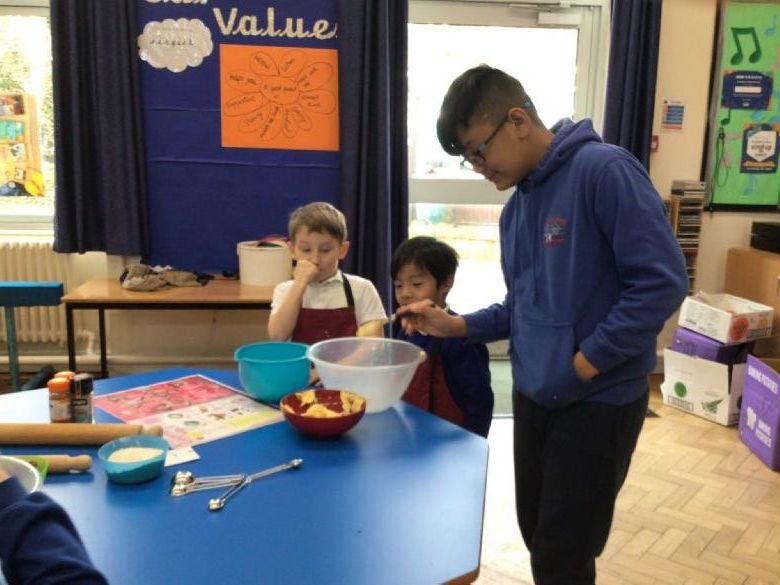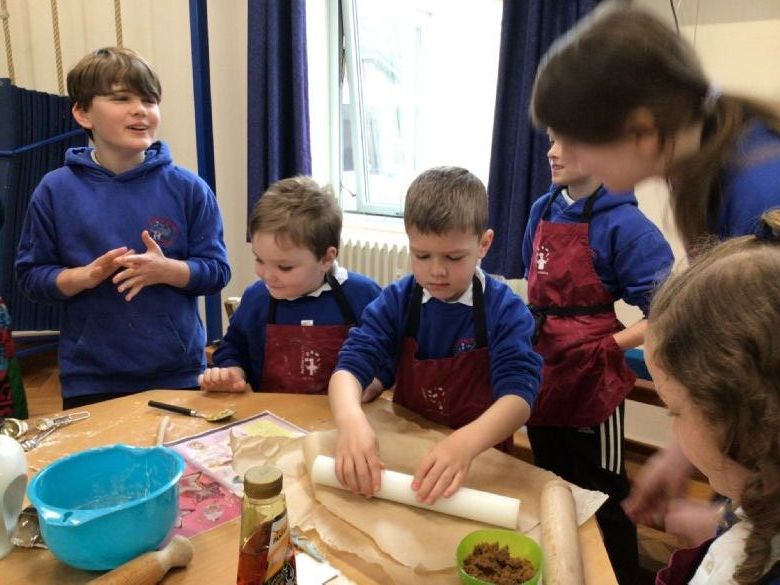 A truly wonderful time for all.