The Great Fire of London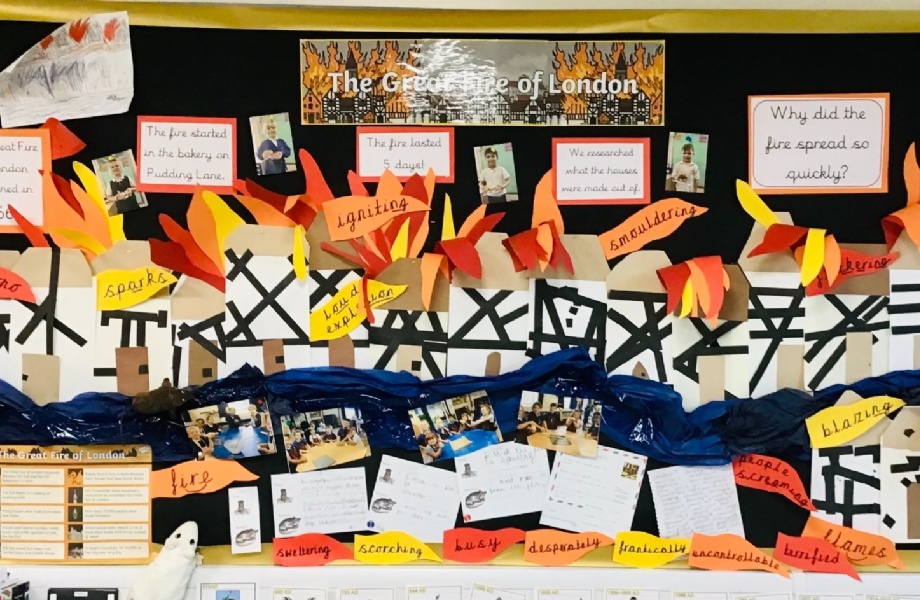 This term, we have thoroughly enjoyed learning about the Great Fire of London in 1666, learning lots of interesting facts about what life was like in London at this time and why this was the biggest fire in the United Kingdom.
We are very proud of our display which shows our Tudor houses standing alongside the River Thames made by the children, photographs of our Pudding Lane baking, extracts of writing to be proud of and an array of wonderful vocabulary that we have been learning and using in our writing this term. You might even spot Boxton the rat just below the river edge!
Next term we look forward to contrasting what London is like now and how our capital city differs to what London was like in 1666.
Roll on Term 2!