Reduce, reuse, recycle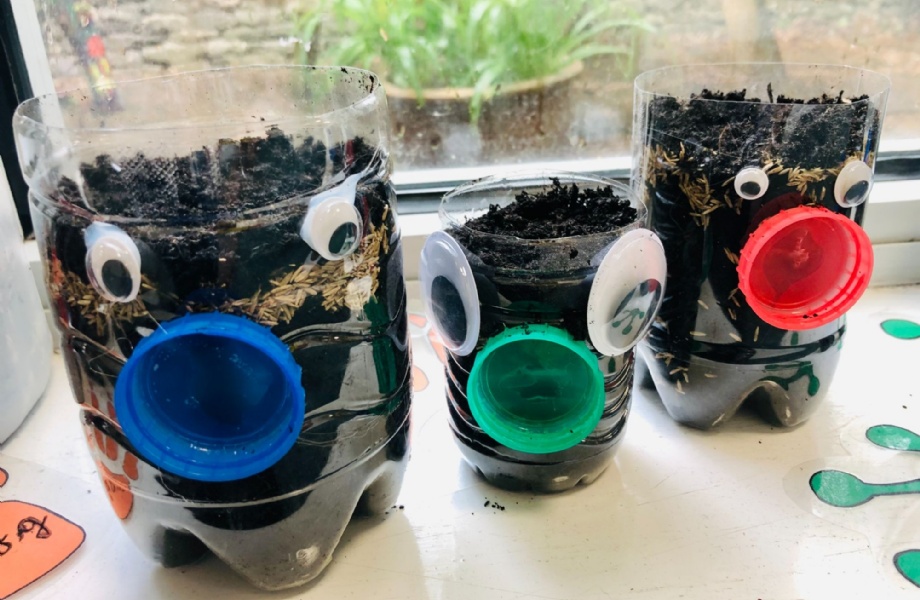 This afternoon we have been exploring how we can reuse a plastic bottle to make a plant pot.
The children of Amazon class are very pleased with their bottle grass heads; with each one having its own individual character, just like us!
The children upcycled their plastic bottles using bottle tops and then planted the 'hair'. As the children watch their grass seeds grow over the next few weeks, we shall be learning about how a seed grows and what germination is.
We are very excited to find out who will have the longest hair!