Parachute Fun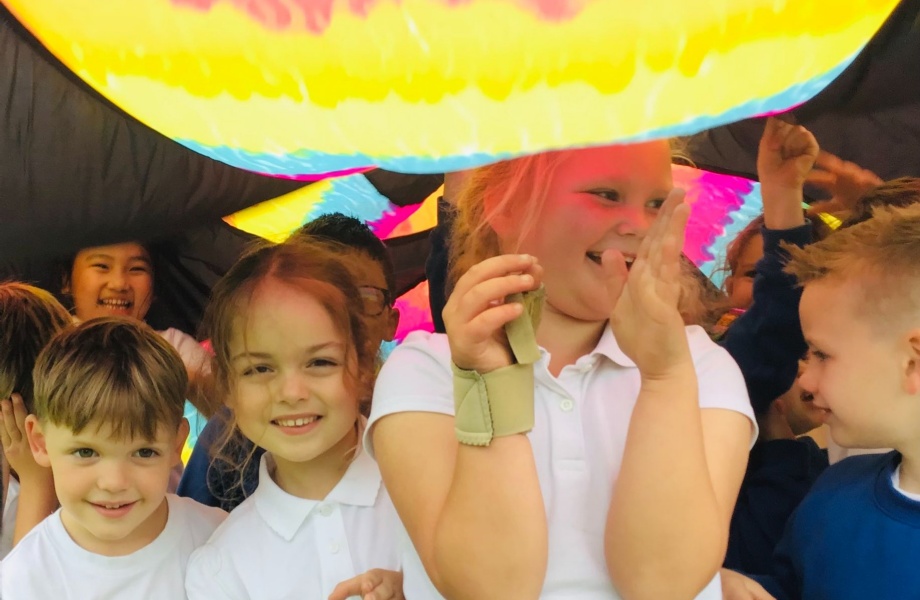 During Term 1, the children in Amazon Class have been doing a lot of team building, together with developing our focusing and attention and speaking and listening skills.
Developing these important skills is a big part of transitioning in to Key Stage 1, ensuring children have all the skills they need to learn and play cooperatively alongside their peers, access the learning and voice their ideas and opinions.
This term, the children have thoroughly enjoyed using the parachute as a creative and immersive way to develop these skills.
As you can see, at the end of a session using the parachute, the children enjoy going underneath the parachute altogether! Lots of fun and giggles for all!