Our trip to the STEAM Museum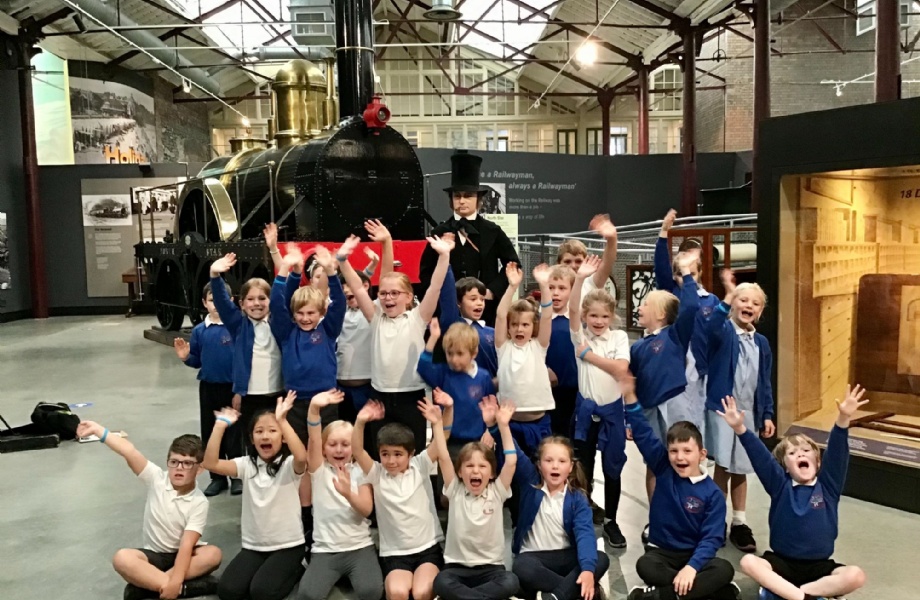 On Tuesday, Amazon class went on their long-awaited trip to the STEAM Museum in Swindon, to continue their learning all about Isambard Kingdom Brunel and his achievements.
The children were so excited to go on a trip after such a long time and even the coach was an exciting highlight for many!
We had the whole museum to ourselves (due to Covid restrictions) which meant the children were free to explore after taking part in a highly enjoyable and informative workshop. Did you know, Brunel wore a top hat to make himself look taller, and he was even known to store his lunch in his hat too? Brunel's hat was particularly taller than other hats, to resemble the funnel on a train.
The children had a go at becoming little engineers and built their very own trains. There was lots of dressing up and role play and lots of clambering on trains too. We met lots of realistic wax work models and learnt that life on the railways was not always enjoyable.
The staff at the museum were so impressed with the children's behaviour, manners, respect and enthusiasm for their topic. We couldn't have been prouder of the children and can't wait to venture out on another trip next year.
Well done Amazon class, we are so very proud of you!