Learning about Isambard Kingdom Brunel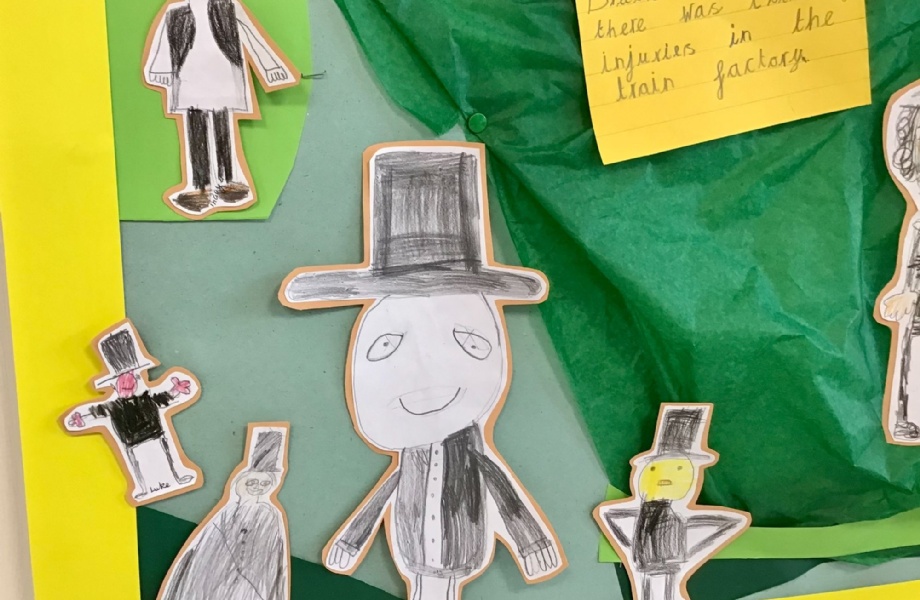 Amazon Class are thoroughly enjoying their new topic this term- 'Brilliant Brunel', learning lots about the life and achievements of an engineer from the past- Isambard Kingdom Brunel.
Our topic board is brimming with the children's interpretations of what Brunel looked like and fact cards detailing facts they have learnt about Brunel's life and work. Did you know, Brunel wore a large top hat to make himself feel taller and more important?
Brunel was an engineer who designed bridges such as The Clifton Suspension bridge and he designed tunnels such as Box tunnel in Bath. He designed ships such as the SS Great Britain and he designed railways such as The Great Western Railway. We have been exploring how and why these different creations were designed by Brunel and how these inventions greatly improved travel 200 years ago and in the present day. We have got so much more to learn!