Fire Safety Visit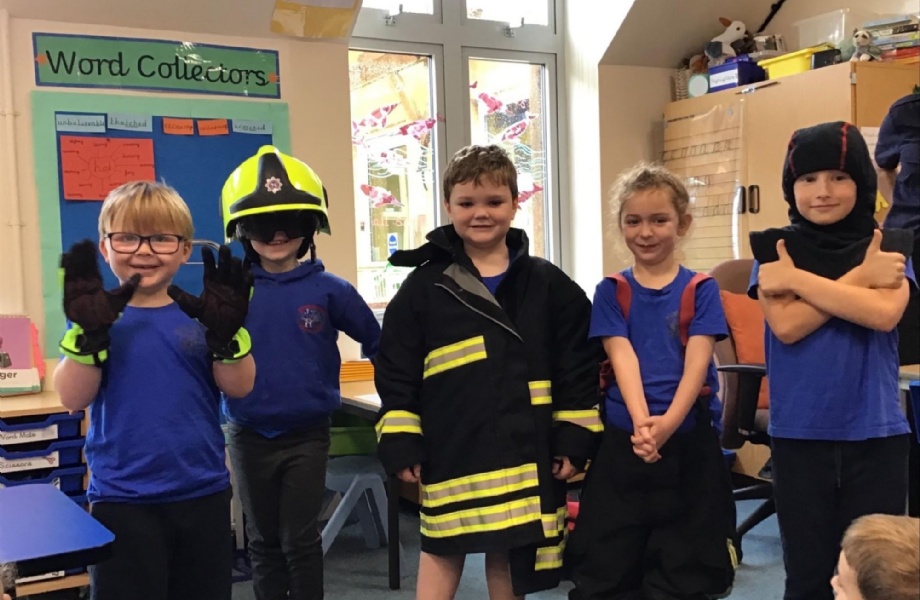 Today Amazon Class welcomed Davina from Wiltshire Fire Service to tell us all about fire safety and how very different the fire brigade is today, compared to 1666 when the Great Fire of London broke out.
We had lots of fun trying on the special clothing worn by firefighters, testing the heavy helmet and learning about how this clothing protects firefighters when fighting fires or helping people in need.
We shared the story, 'The Dragon Who Came to Tea' and identified all of the important messages within this book.
The children learnt about what to do in the event of a fire; learning actions to help us remember to 'get out, stay out and call 999' and 'stop, drop and roll'
We also learnt how to keep our own homes fire safe, including testing smoke alarms once a week. The children then made their very own 'Noisy' to take home to remind us to test our smoke alarms weekly.
We also learnt about the importance of knowing our home address which I have challenged the children to learn with their grown-ups.
The children had lots of sensible ideas about keeping their homes safe which I'm sure they would love to share with you at home.