A Magical Reading Woodland Adventure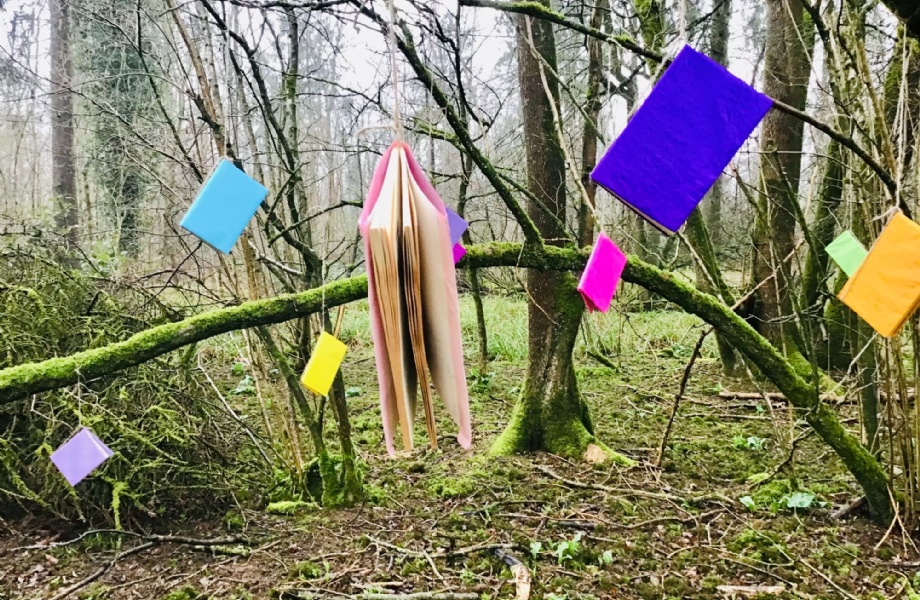 Today, Darling and Amazon Class started their World Book Week celebrations by going on a magical storytelling adventure in the woods. On the way to the woods, the children were challenged to think of as many book titles as possible and took part in a book themed quiz before entering our woodland adventure.
Lots of excited children then entered the woodland, following a trail of book covers which led them to their magical story adventure.
The children were amazed to see that four of the trees had been transformed into storytelling trees! Who knew that books grew on trees?
Each group then made their way from one tree to the next, listening to four wonderful stories and exploring the themed story trees. We enjoyed; 'Stuck', 'Little Red Reading Hood', 'Pip and Egg' and 'There is No Wolf in this Story'.
It was an absolute joy to see the children in awe of the stories brought to life using our woodland space and talking so enthusiastically about reading. I feel that one child's comment summed up this enthusiasm perfectly- "I want to read even more books when we get back to school!"
We are all suitably excited for World Book Day tomorrow!